What is Business Radar?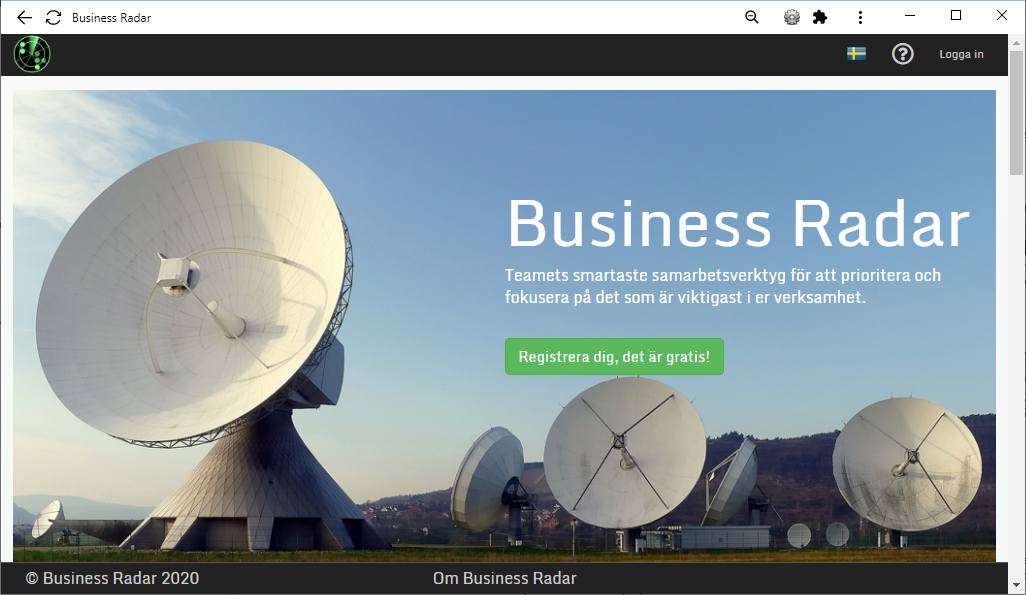 Business Radar - your teams' smartest collaboration tool to prioritize and focus on what is most important in your business.
Business Radar is an application that helps teams to prioritize and visualize what's important to the team. When the team sees the same things in the same ways, it will be easier to have a common basis for discussion and decision-making. Teams that will benefit from using Business Radar are for example management teams, working groups, project teams, boards, or any other team.
The idea of the Business Radar comes from the expression "what's on your radar?" – i.e. what are you focusing on right now? What is important to you? The program helps create common radars with a clear overview of the things that are important for the team. In a team that uses the Business Radar all members of the team will give the same answer to the question "what's on our radar?". It is an enabler for becoming an effective and high-performing team that makes informed decisions.